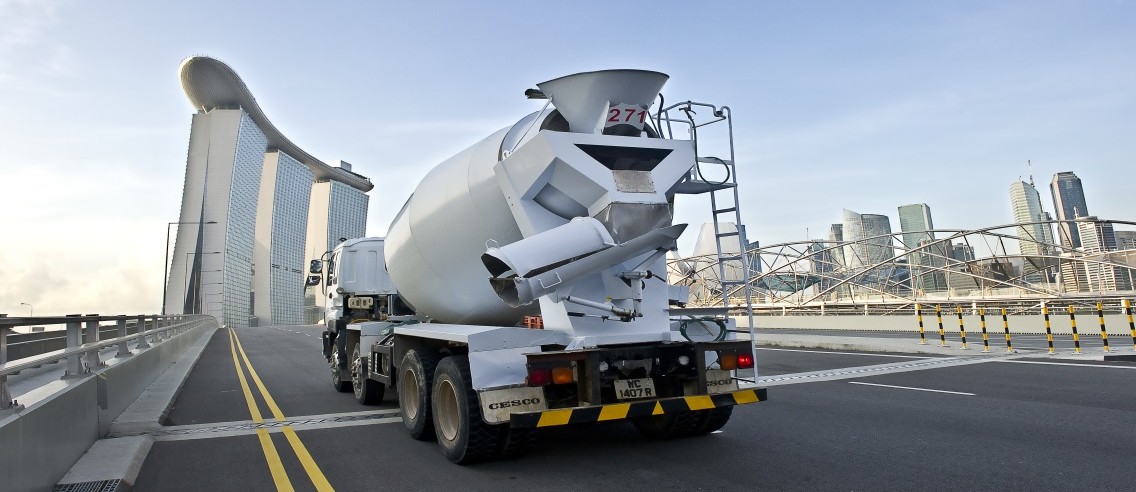 Woodlands Transport's mixer trucks are GPS-enabled, and integrated with our Clients Vehicle Monitoring System to enhance productivity; enabling smoother dispatching, easy monitoring and quicker response to changes.
Our service involves transporting ready-mixed concrete from our Clients Batching Plants to their customers sites and discharging the concrete as directed into pump trucks / steel buckets / form works.
We have to also ensure that the integrity of the ready-mixed concrete is not compromised during haulage, with measures such as covering the vertical receiving hopper from the rain (preventing the ingress of water), keeping the drum in rotation so as to agitate the mix and delay the hardening process.