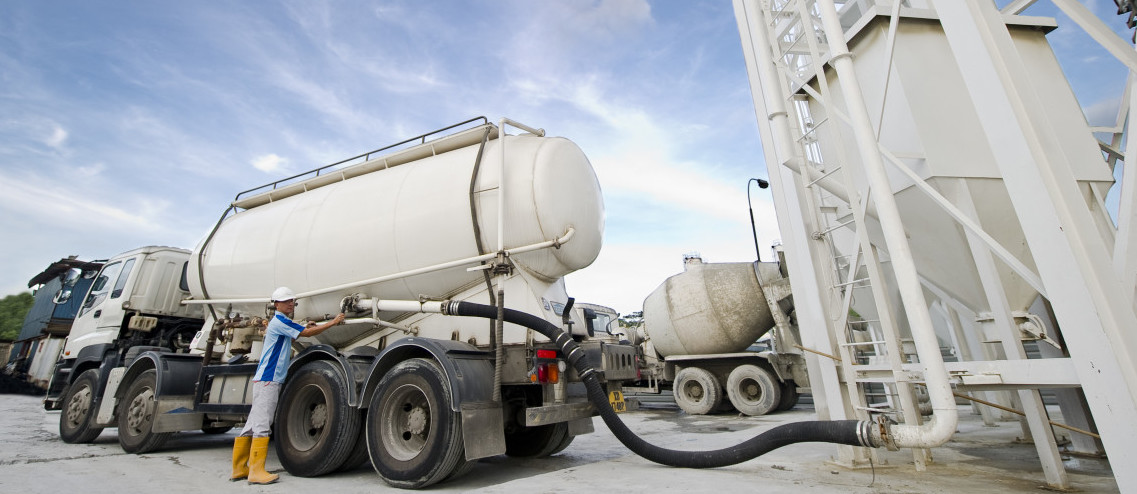 Woodlands Transport's Cement tankers are solely used to transporting bulk cement from cement terminals or factories to various locations all around the island and neighboring islands such as Pulau Semakau.
Many of the tankers are GPS-enabled and integrated within a Vehicle Monitoring System. This enhances productivity, enabling smoother dispatching, easy monitoring and quicker response to changes in demand.
Our fleet of vehicles with varying capacities enable us to offer our clients a high quality of service – reliable and 24-hours service. In addition, we have the flexibility and ability to meet spikes in demand with cross-deployment of tankers.
Our point-to-point transportation involve bulk cement and slag. Our cement tanker capacity range between 10-20 mt and we have numerous prime mover-trailers that have capacities ranging from 32-50 mt to meet the varying needs of the business partners.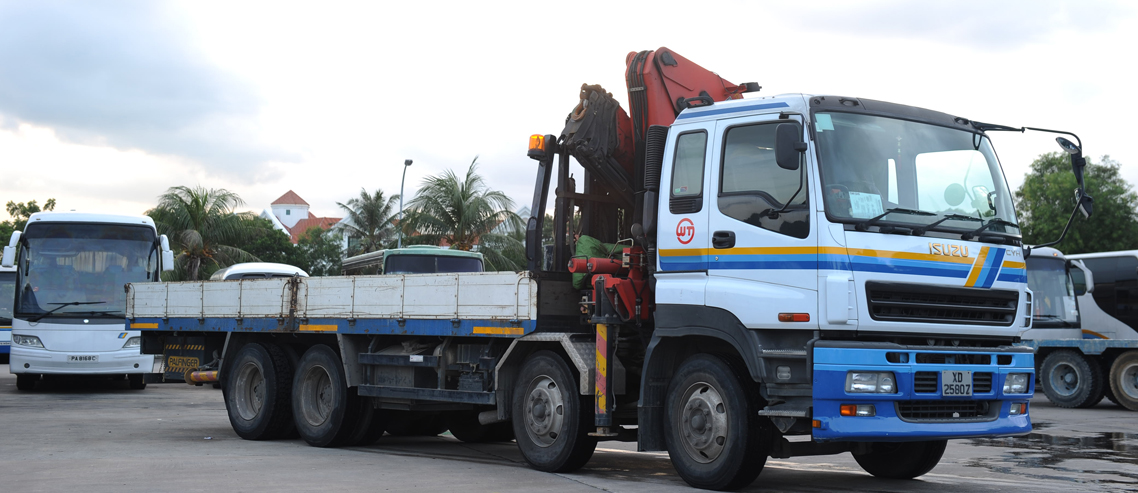 Woodlands Transport's Lorry Crane services are geared towards the transporting and unloading of bagged cement or cement-based materials and smaller precast components. Our wide range of capacity lorry with various tonnage enable us to meet the diverse requirements of our clients.
Our Lorry Crane are fitted with Remote Control Lever which enable the operator to operate the hoisting in a more accurate and precise off-loading location.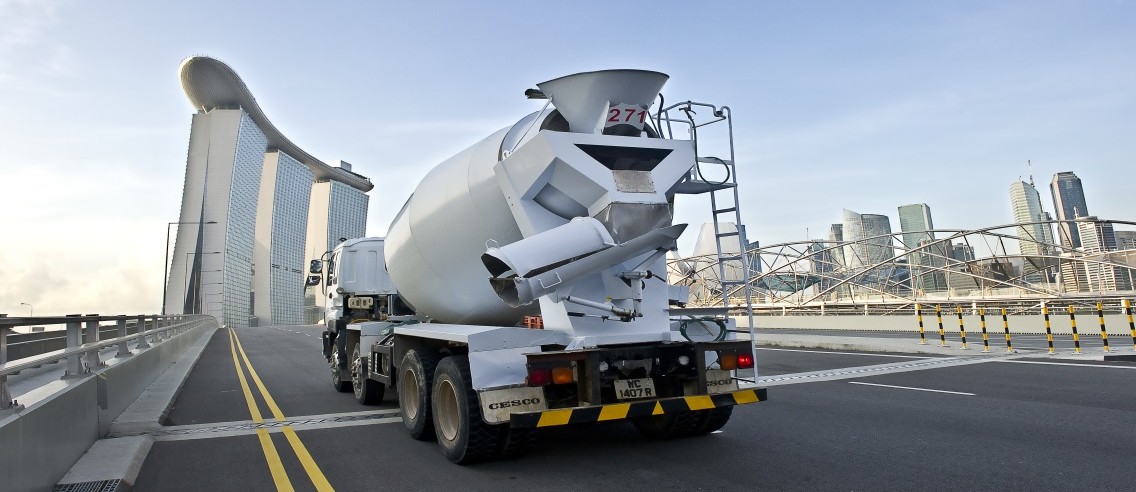 Woodlands Transport's mixer trucks are GPS-enabled, and integrated with our Clients Vehicle Monitoring System to enhance productivity; enabling smoother dispatching, easy monitoring and quicker response to changes.
Our service involves transporting ready-mixed concrete from our Clients Batching Plants to their customers sites and discharging the concrete as directed into pump trucks / steel buckets / form works.
We have to also ensure that the integrity of the ready-mixed concrete is not compromised during haulage, with measures such as covering the vertical receiving hopper from the rain (preventing the ingress of water), keeping the drum in rotation so as to agitate the mix and delay the hardening process.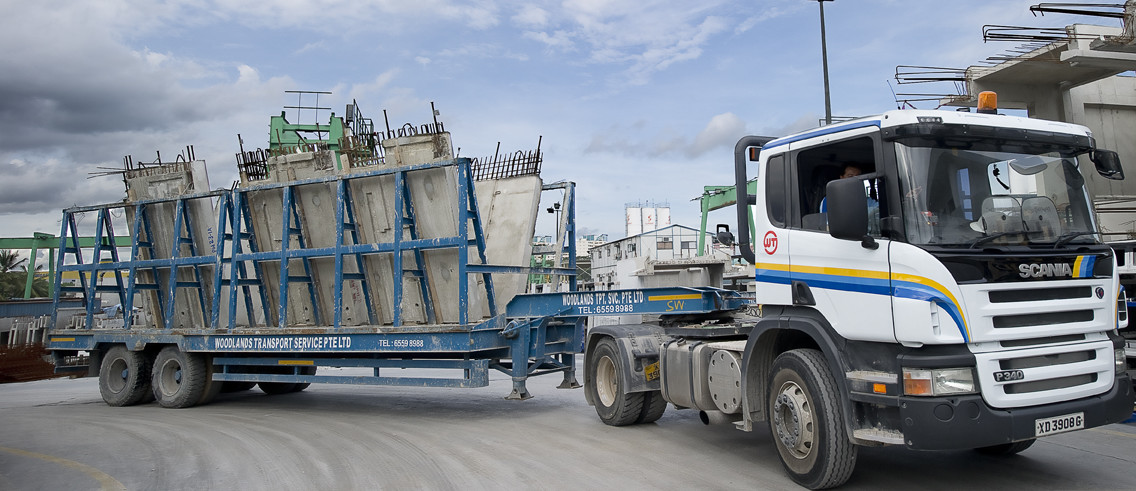 Woodlands Transport's Prime movers are heavy-duty vehicles that provide enough motive power to serve the heavy haulage transportation needs of our Clients. Our prime movers are excellently maintained to ensure prompt and reliable services at all times.
We have a great deal of flexibility in what we can transport. The metal frames or racks mounted on our trailers can be customised according to clients needs for safe loading or unloading, as well as protection from damages on a wide range of precast concrete components. This flexibility in the design allows our trailers to be used to transport other goods such as steel reinforcement, be it straight or cut and bent bars.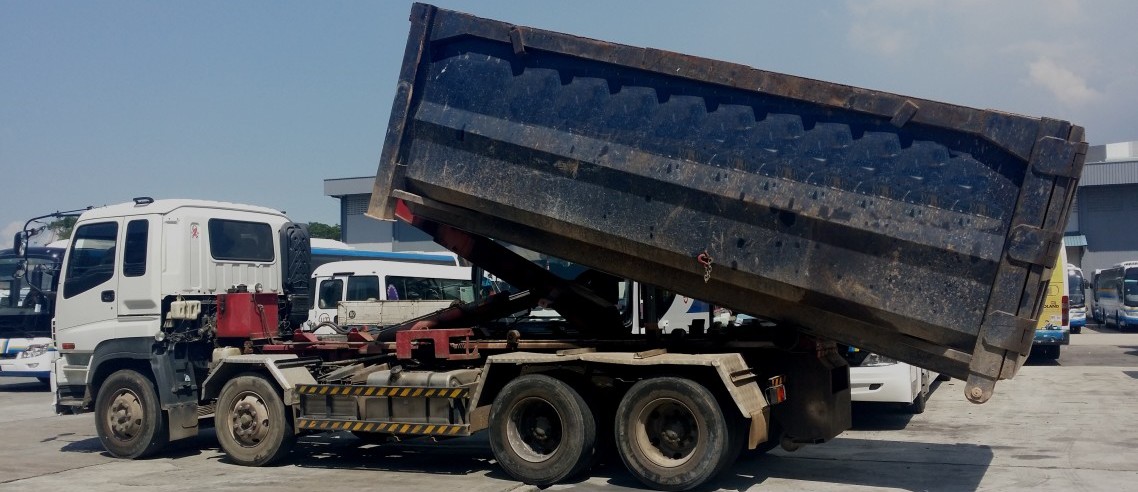 Woodlands Transport's Roll-On Roll-Off trucks are currently utilised for the collection and transportation of Scrap Metal within and at our Clients job sites or premises. Also commonly used to contain loads of construction and demolition waste or other waste types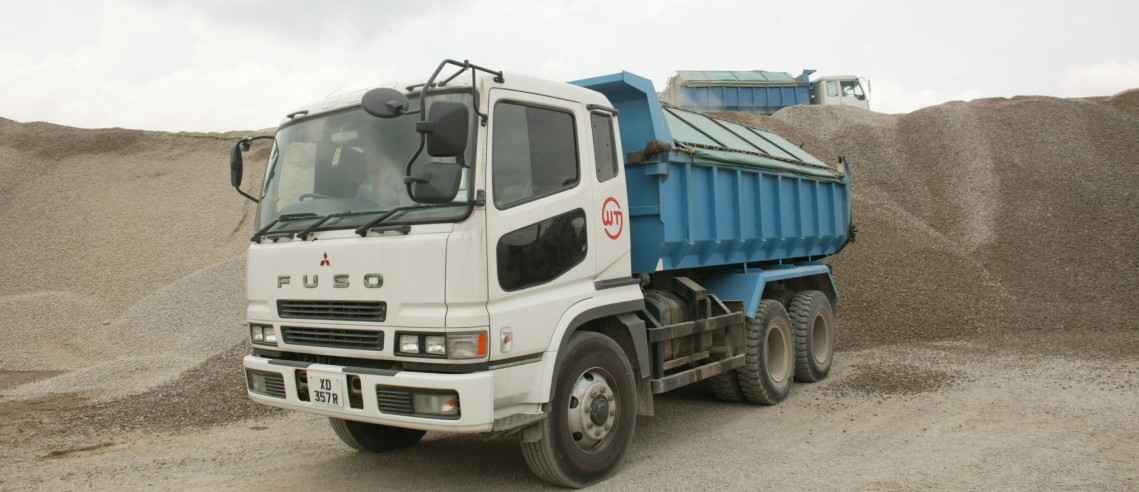 Woodlands Transport's Tipper trucks are primarily used to transport sand, aggregates, earthworks and sometimes sludge.
We are able to provide day-to-day transportation of building raw materials round the clock and on a 24/7 basis if needed, as we are backed by a team of dedicated and safety-conscious drivers with many years of experiences.
Distance and time is never an obstacle. This hassle-free service is deeply appreciated by our Clients and we have been serving them for many years.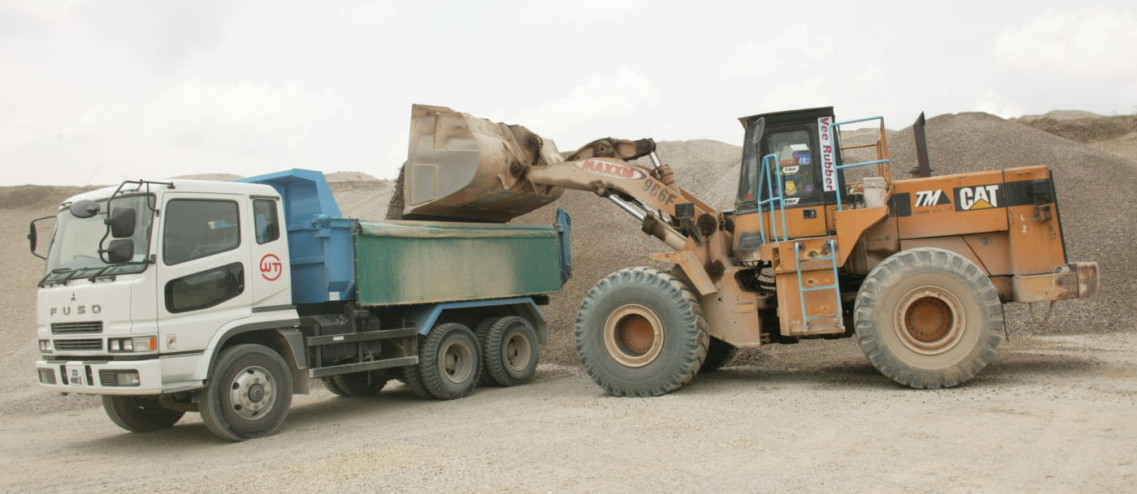 Woodlands Transport's Wheel Loaders are deployed at landing sites to load aggregates/ sand onto tipper trucks from barges to Clients' stockpile. Depending on the Clients' requirements, we can also deploy the wheel loaders to other locations such as Batching Plants.
Depending on our Clients' requirements, we can offer round the clock service 24/7. Our flexibility in meeting Clients' schedule and quality service with minimum downtime strengthen our standing as a reliable and service oriented Company.