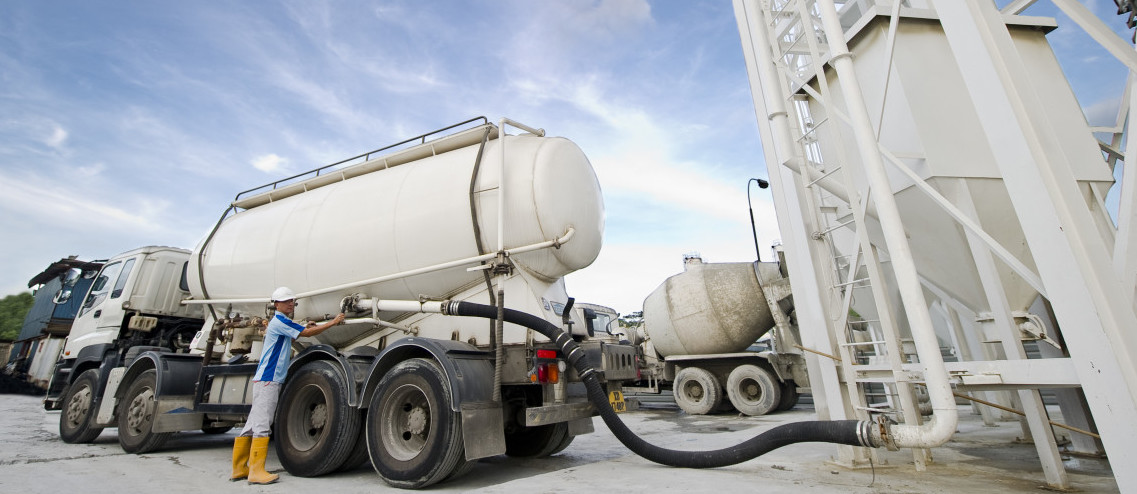 Cement tankers are solely used to transporting bulk cement from cement terminals or factories to various locations all around the island and neighboring islands such as Pulau Semakau.
Many of the tankers are GPS-enabled and integrated within a Vehicle Monitoring System. This enhances productivity, enabling smoother dispatching, easy monitoring and quicker response to changes in demand.
Our fleet of vehicles with varying capacities enable us to offer our clients a high quality of service – reliable and 24-hours service. In addition, we have the flexibility and ability to meet spikes in demand with cross-deployment of tankers.
Our point-to-point transportation involve bulk cement and slag. Our cement tanker capacity range between 10-20 mt and we have numerous prime mover-trailers that have capacities ranging from 32-50 mt to meet the varying needs of the business partners.